it's February 13th, 2010 . . .

and

it's Star's 18th birthday !!!!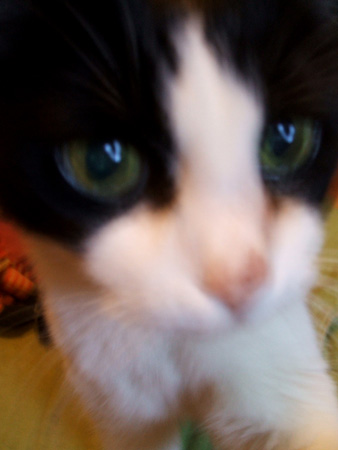 the sweet face I woke up to

Happy birthday little girl !

a good lesson to learn about life,

and, from living with kitties . . .

when you grow up, you can do things in any order you want to . . .

like - have desert first !!!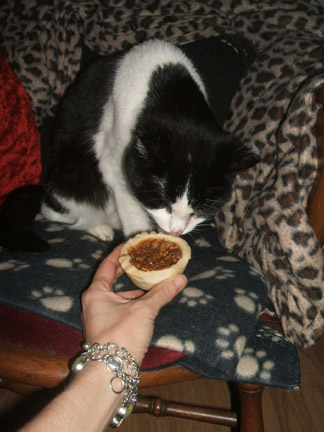 Star loves Pecan tarts

(better than cake - and I don't bake)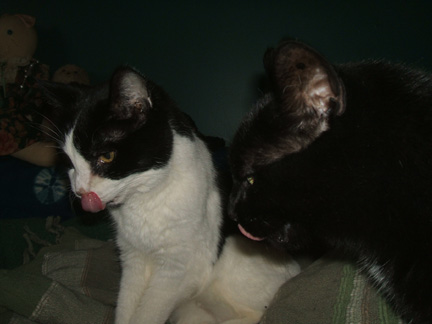 Star and Brigit shared the tart,

hmmm, yummy and sticky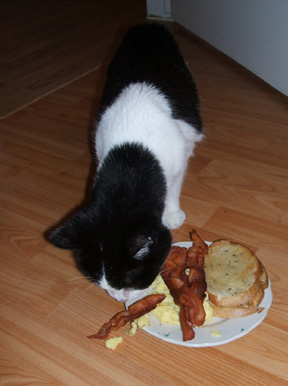 then, for a good breakfast

after food,

then the natural thing to do is

nap,

then get up

and eat more food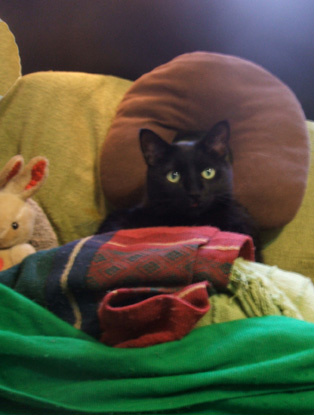 Pipin tucked in with

bunny pal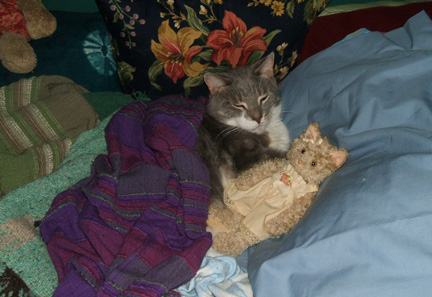 Ely and kitty doll - her name is Lisa

honestly - the kitties do like to sleep with stuffies, and they choose the ones they like

(off-screen events - Star just came in asking for tuna . . .tho' she can still dance and beat up the boys, she is 18; mostly deaf, so she yells like Janis Joplin, and she likes her food brought to her - if that's on the bed - fine - groovy) now . . . i'm back.)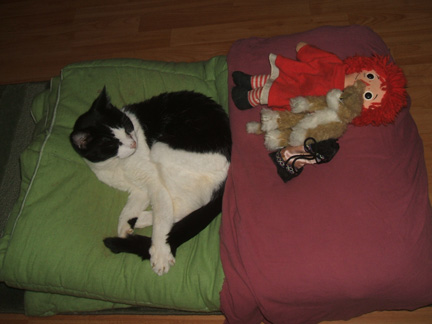 Star has always loved dolls, so she has her own bed - in front of the Bast - that she shares with Brigit when they are not sleeping with me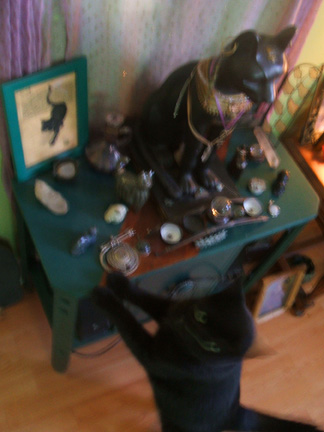 I know that Brigit naps . . .

but I don't have "the evidence"

mostly she is racing around like a little blurr of mischief - much like in this photo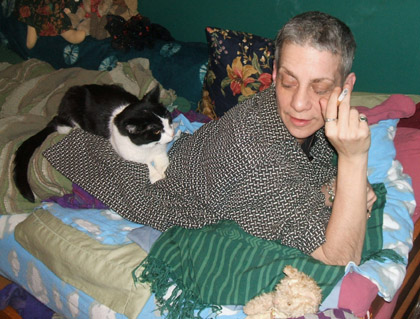 Star and I after the afternoon nap

and now . . .

just some other stuff

views of the home-space

and creative activities . . .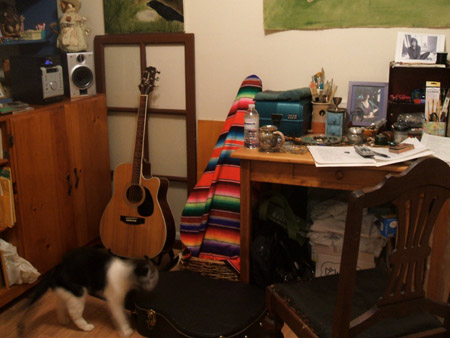 i've started playing with multi-media painting using every thing from house paint, inks, water colors, pastels - thowin' it all together - new medias stretch to new technique - which is fun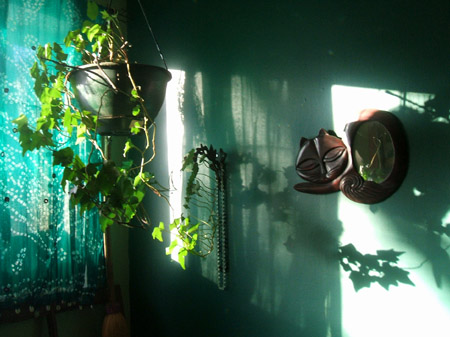 Brigit having some of my birthday chocolates  :)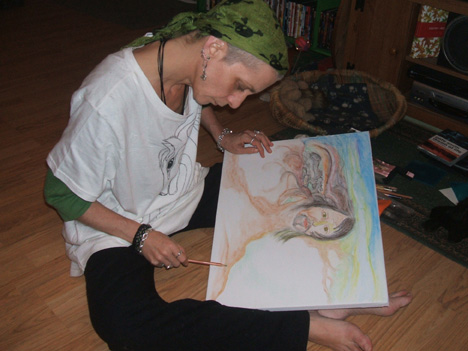 water color pencils - these things are

SO COOL !

very good for spontaneous creation, no palet, no mess, no hours of clean up

fantastic . . . just put on some tunes - and go - this is a creative portrait of Richard

a gift for the december season for him.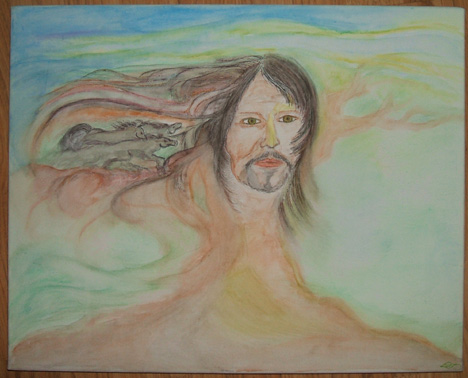 the vibrancy of the pencils after you add water is wonderful -

I wanted to express the brilliance of Richard's mind;

particularly in reference to a book that he is writing at this time.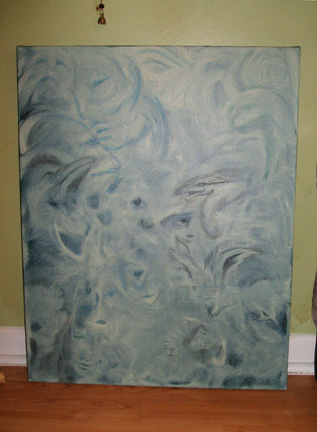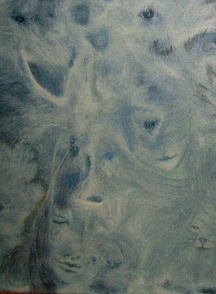 I wish I had taken a photo of the

canvas before i began finding

the images last night.

when i moved into our new place

my bedroom was a gross color.

I bought about 6 cans of paint and changed that  - at the same time I realized

i didn't like many of my old paintings any

more - so I 'overpainted' the canvas's

with the house paint - this canvas was like

3 different colors of 'cleaning off the brush'

then - I saw faces in all the sweeps of

the large brush strokes . . .i've added,

water color and ink so far . . .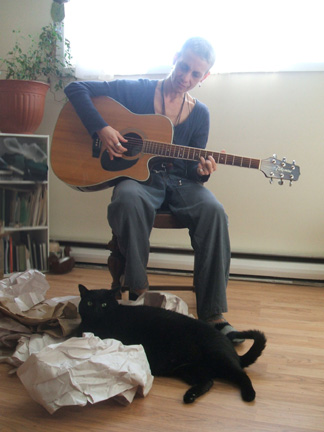 and when I'm not

doing that,

or this,

I love to

be doing


THIS
as often as I can